Contest for the best first-night project
2012|03|18
 Everyone is invited to send us their entries into the contest for the most valuable artistic event during FAMA. The Neptune's Trident Contest is addressed to artists from all fields of creation, to people who are ambitious and willing to participate in a professional artistic movement. We want to provide you with tools allowing you to carry out your own premiere project during FAMA.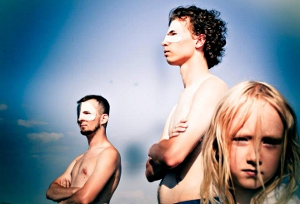 The Neptune's Trident is the most important award of FAMA. Established in 1966, the award has been granted to creators of the best premiere events. For the past several years the winner has been chosen in a two-stage contest. From among all entries sent to us, we will choose projects that will be realised during FAMA with financial support from organiser of the Festival. Projects qualified to the second stage of the contest will compete for The Neptune's Trident award in the amount of PLN 6 000.

Your entries will be admitted until 31st May 2012. More information on the contest regulations together with entry form are available on our website in The Neptune's Trident Contest section.